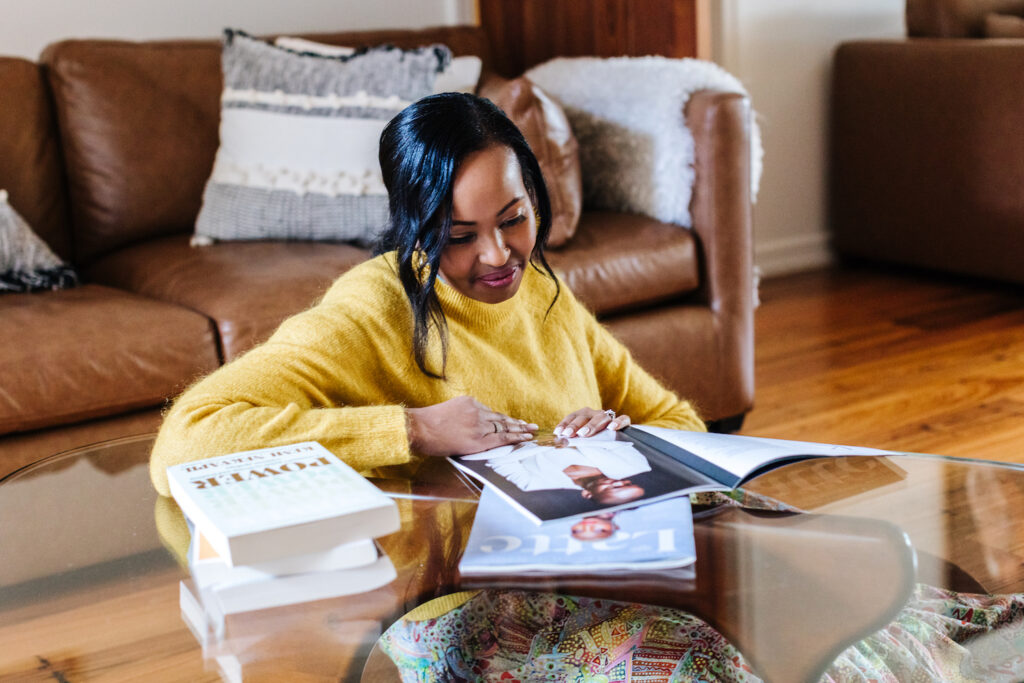 Language has a way of connecting us as humans in a really unique way.
The words we use or don't use can cause us to either be understood or misunderstood.
It can cause people to take notice of your business or simply scroll past.
When it comes to building a racially diverse, inclusive and equitable business the kind of language you use plays a big role in drawing people closer.
And not just those who come from under-represented backgrounds but also those who want to support and do business with like-hearted people with similar values. Values that are centred in equity.
As you promote your services, take a moment to think about your messaging.
🤔 Am I being clear about who I serve?
🤔 Am I using language that is inclusive that lets people who come from marginalised backgrounds know I'd love to work with them?
🤔 Do I have a diversity, equity and inclusion statement that shares my commitment to this work?
🤔 Have I acknowledged the Traditional Owners of the land upon which I live, work and play?
Inclusive language matters. Purposefully using inclusive language is the difference between:
🔥 Being a thought leader who knows how to hold space for their audience and can lead from the heart versus a follower who is constantly in reaction mode to issues of racial equity and inclusion.
🔥 Connecting with people of colour through your content that makes them take a step closer to you versus the kind of content that reinforces the dominant cultural narrative that doesn't have room for representation.
🔥 Working with clients who come from culturally and ethnically diverse backgrounds versus working with only people who look like you and wondering why you keep attracting the same kind of people.
And it's for those reasons I've put together a FREE 3-day Inclusive Language Intensive to support you to communicate in a way that brings more people into your business who truly see you as the inclusive leader you most desire to be.
This 3 day intensive will be dropping in the form of a pop-up podcast from 21st August to 23rd August. This means you can tune in from wherever you will be without having to be at your desk or on video.
Sign up to the Intensive HERE.
With Love,
Annie