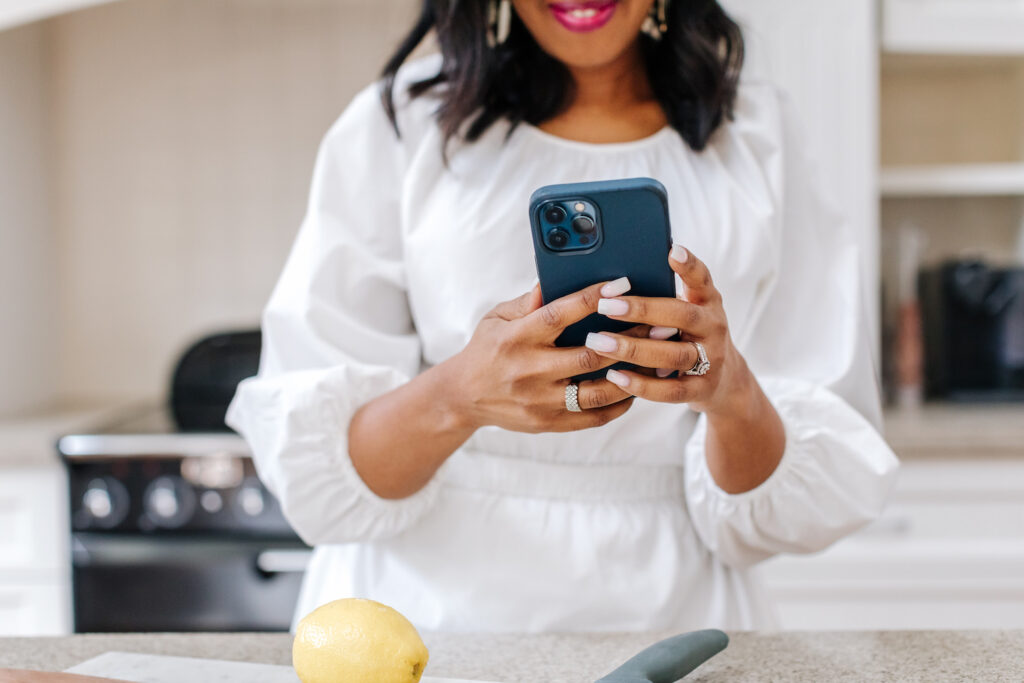 I'd love to begin by saying a big thank you to you for being here on my mailing list. It means so much to me that this work of racial equity is something that matters to you. You'll probably never know just how much joy it gives me to share these weekly lessons with you in the hope that they are providing you with the tools you need to build a racially equitable business. What I know for sure is the world needs more online business owners committed to this work so we can together create inclusive spaces where everyone feels welcome and valued.
In today's lesson, I'm sharing about the hidden cost of neglecting racial equity work, specifically as an online business owner.
Firstly, understanding the future of online business as a coach, course creator, membership host or even a creative as it pertains to racial equity work is really key when it comes to creating a sustainable business. Let me be clear, racial equity work in the online space is not going anywhere. Whilst the demand for this work may have waned over the last 18 or so months, it doesn't mean there aren't online business owners who are still invested in this work. There are many who still are. I can hand on heart say, I have continued to support online business owners in this space and some for almost 3 years on an ongoing basis. Racial equity work is evolving into a central pillar of the coaching landscape. It's not just about inclusion; it's also about being trauma-informed.
As a space holder and coach, acknowledging and understanding the traumas your clients may carry is pivotal for effective support. This is something I cannot overstate and when you begin to apply racial equity into how you run your business, you begin to tap into an area that is often overlooked but desperately needed.
If you are yet to engage and stay in the work of racial equity, let me share with you 3 things not prioritising is costing you:
1️⃣ Relationships
Fostering meaningful connections is at the core of every successful business. I know this for a fact because of the time I've taken to grow genuine relationships by investing my time, energy and even money. However, without understanding the unique challenges faced by people of colour, relationships can remain superficial. By engaging in racial equity work, you open the door to authentic connections that can propel both personal and professional growth because you begin to look at life and business through a more diverse lens and not through the dominant lens that centres one type of narrative.
2️⃣ Financial Impact
When you have racially diverse clientele, it means diverse opportunities. By not immersing yourself in racial equity work, you risk limiting your business to a narrow demographic. The financial cost of this oversight is palpable as it hampers your ability to reach a broader audience and diversify your client base.
3️⃣ Stunted Growth and Knowledge
The journey of racial equity work unfolds like a book, revealing layers of understanding, empathy, and wisdom. By not embracing this path, you miss out on invaluable knowledge that could transform both your personal and professional life. Being trauma-informed and consciously inclusive sets you apart, propelling your business to new heights.
This is why my 10-week signature program REPRESENTED, is such a great place to begin or continue your journey. This program is carefully crafted to guide you through four modules, tailored to meet you where you are on your individual racial equity journey. It's about becoming consciously inclusive and evolving into a genuine ally, committed to this lifelong work. This program will equip you with the ability to have those difficult conversations you would like to have but don't have the courage or the language to engage in. And you are so done sitting in the sidelines waiting for just the right moment.
When you join by October 15th, you will gain immediate access to the pre-work module, offering a head start and a chance to dive deep into the content before the live round commences in March 2024. And as a bonus, you're invited to a virtual DEI planning retreat in January 2024 to support you to put your DEI goals into action so you are no longer stuck and not making progress on your racial inclusion journey.
One of the barriers to this work is the issue of time commitment and to be honest, I get it. I really do. That's why I've structured REPRESENTED to accommodate your schedule. You have six months to delve into the pre-work at your own pace, setting the stage for the next cohort starting in March 2024.
If you are ready to redefine success in your business and embrace inclusivity at its core I'd love to invite you to make a real impact together.
Find out more about REPRESENTED and access the PRE-WORK.
With Love,
Annie