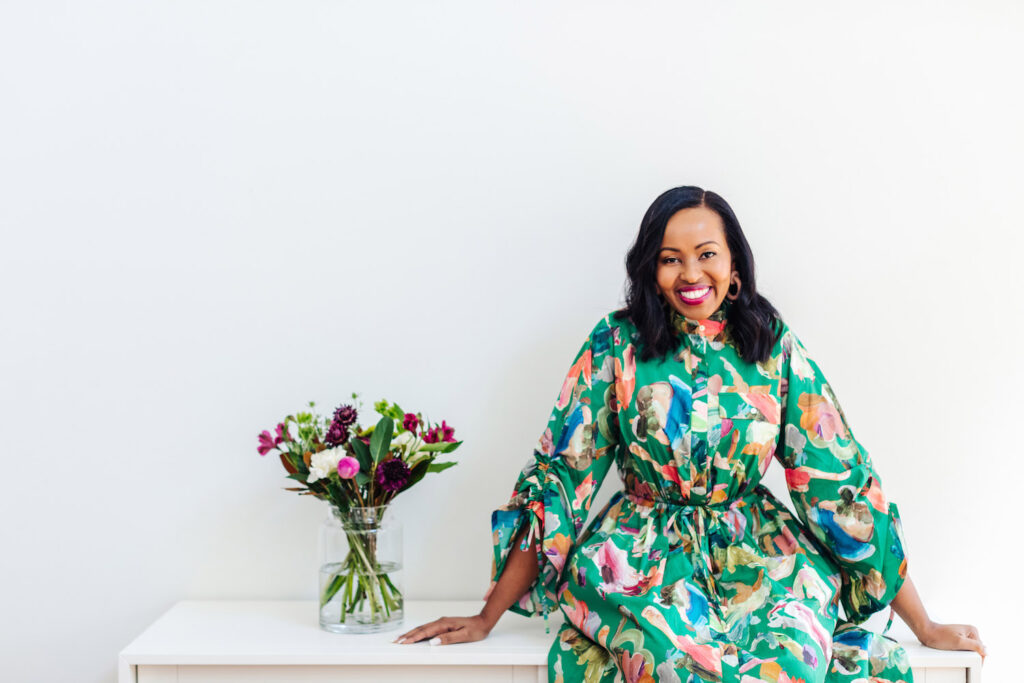 Today we're diving into a topic that some of you might be getting wrong in your racial awareness journey and possibly impacting the growth of your business.  
I've noticed a misconception causing some online business owners (particularly those who are new to business) to think that starting the essential work of racial equity, one needs to already have a client base. And not so that they are able to afford investing in this work…no that's a totally different conversation. This is purely from an ability to impact through having a client base. 
Does that sound familiar to you?
The truth though is quite the opposite. When it comes to investing in racial equity work, it's actually what allows you to attract a more racially diverse community and from there go on to grow genuine relationships with people of colour who in term could become your clients. Think about it in this way…when you are training to get a skill, for example becoming a life coach, you don't wait to first get clients to skill up in that area. You do everything you can to begin the journey to learn the skill and in the process begin to attract your clients based on the knowledge you are building. The same goes with racial equity work. It's not about waiting until you have the clients to then begin investing in the learning. This only adds on the amount of unlearning you will have to do because of the implicit biases and prejudices you hold.
Positioning yourself as someone actively engaged in racial equity endeavours begins to set you apart and attracts those who share this value or are yet to realise its significance. It's about embodying the change you wish to see in the world.
Now, let's address a critical question: "When is the best time to invest in racial equity work?" The answer is simple: yesterday. The next best time? Right now. Don't wait for headlines to spur you into action. It's about being proactive, pacing yourself, and embarking on a journey of growth and self-discovery.
This is why my 10-week signature program REPRESENTED, is such a great place to begin or continue your journey. This program is carefully crafted to guide you through four modules, tailored to meet you where you are on your individual racial equity journey. It's about becoming consciously inclusive and evolving into a genuine ally, committed to this lifelong work. This program will equip you with the ability to have those difficult conversations you would like to have but don't have the courage or the language to engage in. And you are so done sitting in the sidelines waiting for just the right moment. 
When you join by October 15th, you will gain immediate access to the pre-work module, offering a head start and a chance to dive deep into the content before the live round commences in March 2024. And as a bonus, you're invited to a virtual DEI planning retreat in January 2024 to support you to put your DEI goals into action so you are no longer stuck and not making progress on your racial inclusion journey.
One of the barriers to this work is the issue of time commitment and to be honest, I get it. I really do. That's why I've structured REPRESENTED to accommodate your schedule. You have six months to delve into the pre-work at your own pace, setting the stage for the next cohort starting in March 2024.
If you are ready to redefine success in your business and embrace inclusivity at its core I'd love to invite you to make a real impact together.
Find out more about REPRESENTED and access the PRE-WORK.
With Love,
Annie