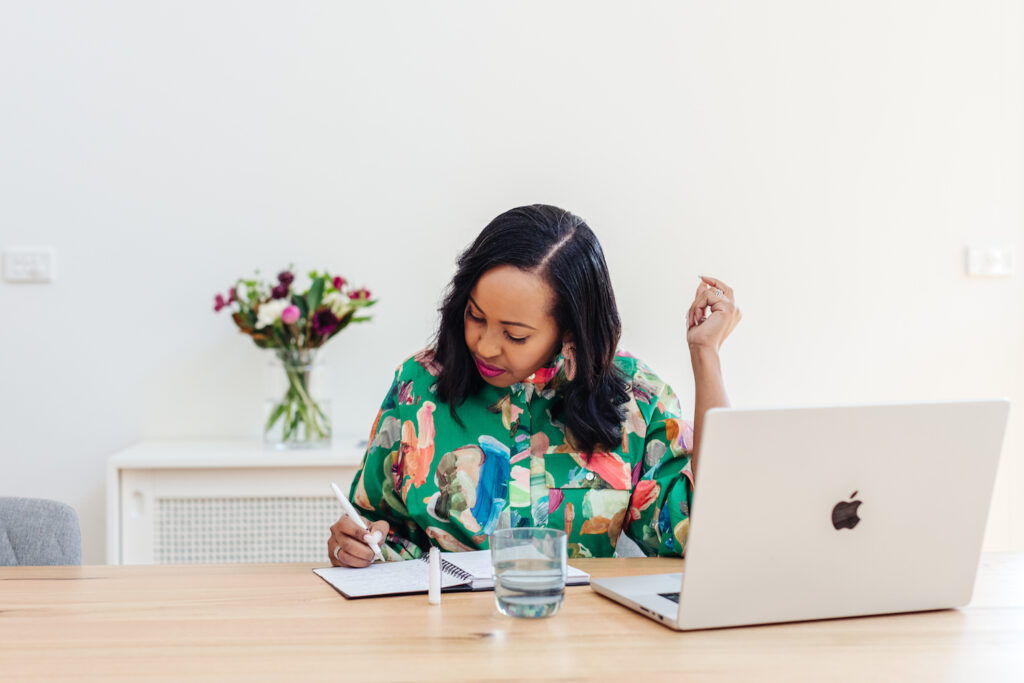 I wanted to bring you up to speed about the past 3 days inside the Inclusive Language Intensive  where we:
✔️ Explored and unpacked the concept of inclusive language
✔️ Learnt how inclusive language intersects at a personal and professional level
✔️ Identified your core values and how they translate in your business
✔️ Why inclusive language really matters
✔️ Discussed the difference between authentic inclusivity and virtue signalling
✔️ Looked into the content you create for your website, social media and podcasts
✔️ The 5 key concepts it takes to provide safeR spaces for people of colour within your programs & offerings
If you are thinking holy moly how did I miss out on this,  I've got you. You can tune in to the pop-up podcast here.
I also opened the doors to my signature program REPRESENTED. A 10 week journey that will help you understand how inclusion work is tied to income generation so you can build a sustainable and profitable online business. 
I will support you to:
🔥 Deeply understand how our systems, institutions, businesses, and way of life continue to disadvantage people of colour so you can avoid perpetuating these systems within your business.
🔥 Recognise the ways in which you can evolve your business, so you are operating from a place of cultural and racial representation, allowing you to serve more people from racially diverse backgrounds.
🔥 Unpack the toxic perfectionism that's likely been keeping you stuck in inaction, so you can become an active ally in diversity, equity and inclusion and break the cycles of exclusion that are contributing to inequity in business.
Take a sneak peek to see what's on offer.
After 7 cohorts, I have significantly updated the program to support you to generate business results while being the inclusive leader and legacy maker you desire to be.
Here's what's new:
💫 A step by step process on how to set up for success so you can commence and complete the course in the 10 week timeframe
💫 A ever-evolving racial awareness glossary filled with key words to support you on your inclusion journey
💫 A deeper dive into the origin of racism and the specific costs to white people
💫 An exploration of how microaggressions are showing up in group programs and in business
💫 A conversation around conscious inclusion beyond imagery and language to create meaningful impact and growth in your business by including people of colour. A process for sustainably staying in the work so it becomes fully baked into your life and business
💫 A racially informed and aware badge upon completion to put on your platforms so that potential clients can know this is work you've prioritised.
Plus there's still the group coaching calls and curated library of resources that the almost 100 online business owners who've been through REPRESENTED rave about and love.
And when you join REPRESENTED by Sunday 27 August 5pm AEST, you will get instant access to one of my most loved workshops –  The Inclusion Statement Workshop. It will walk you through step by step how to create an authentic and impactful Inclusion statement for your online platform. By the end of the workshop you will walk away with a fully written Inclusion Statement ready to share on your platforms – one that will begin to position you as a genuinely inclusive leader for people of colour.
Find out more about REPRESENTED and Enrol.
With Love,
Annie