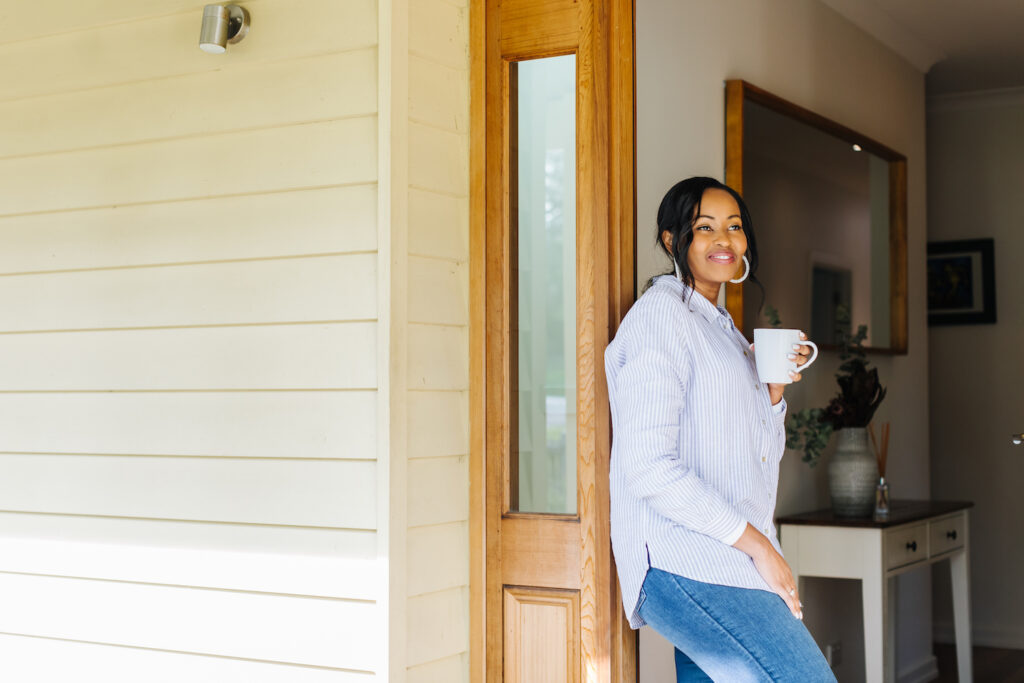 The past 4 weeks have been a whirlwind of activity both on the personal and business front. For starters, I launched a pop-up podcast where I delivered a 3 day Inclusive Language Intensive which then led to opening up enrolments for the September cohort of REPRESENTED. I then travelled with my husband and 2 children to Kenya (again) this time to attend my brother's wedding. All whilst in launch mode and experiencing what a working holiday really looks and feels like for me for the first time.
I'm grateful to you for being here on my mailing list because it means I get to continue sharing valuable gems to support you on your racial equity journey.
Now that I'm back, I'm excited to continue sharing the important lessons and insights that have proven to be transformational for my ongoing clients, students, and newcomers to this vital work of racial equity.
My approach to this work is rooted in compassion and understanding. I believe in "correcting with love" because, as I've come to learn, the path to racial equity can be both powerful and gentle. Today, I want to discuss the importance of this approach.
In our journey towards racial equity, it's undeniable that there's a need for correction. However, the feedback I've received is that much of the teaching in this space often revolves around pointing out what individuals are getting wrong all of the time, with little by way of nurturing growth. I fully understand the frustration that arises when we, particularly those from marginalised communities, attempt to make others comprehend our experiences. It can be draining, leading to a sense of repetition and exhaustion.
Yet, it's essential to acknowledge that not everyone learns through constant correction and criticism. Some people respond better to a gentler, more empathetic approach – a "calling in" rather than a "calling out." This approach is what sets my work apart. It's about guiding, educating, and correcting with love.
Imagine this process as teaching a child to navigate the world. We wouldn't berate them for making mistakes; instead, we would lovingly correct them, explaining the consequences of their actions. In the context of racial equity work, this means offering an alternative perspective, providing the "whys" behind it, and holding space for the mistakes made.
However, it's important to note that this approach does not tolerate fragility. It doesn't allow someone to become the centre of attention, overshadowing the real issues. Instead, it relies on maturity and the willingness to understand a different perspective.
Every individual is unique, with distinct learning styles and temperaments. Personally, I'm an empath, and I resonate with the gentle, empathetic approach. This principle guides my work and allows me to create a space where you can learn, grow, and be called in rather than called out.
If you've been searching for a supportive environment to engage in racial equity work, where correction comes with love and understanding, I invite you to explore my program, "REPRESENTED." It's a 10-week journey that helps you build a racially equitable business, fostering intentional inclusivity.
Inside the program we dive deep into your belief systems, shedding light on the influences that have shaped you. It's about self-discovery and understanding how you can do better as you become more aware of race in the context of your business.
We are now enrolling into the next round for the March 2024 cohort with only a small deposit to pay and nothing more until doors open in March. When you join before 15th Otcober, you will get access to the following:
🔥 Immediate access to the pre-work (you get a 6 months head-start meaning even though life gets in the way and throws curve-balls, you have plenty of time to catch-up before the live round commences)
🔥 2024 virtual DEI Planning Retreat – an incredible opportunity to set your DEI goals for the year so you know what areas to prioritise and begin to make progress.
If you have any questions or need further information, please don't hesitate to reach out.
Find out more and join REPRESENTED March 2024 for only $500 deposit and nothing more to pay for 6 months.
With Love,
Annie